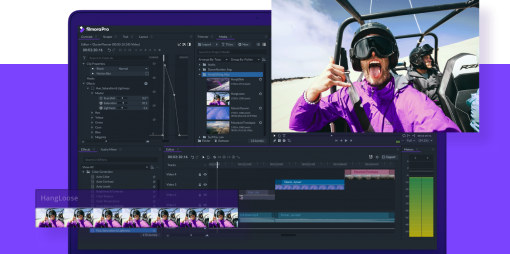 More Than A Video Editing Software
If you're just starting out with video editing, or just want a simple program that works, Wondershare Filmora might be what you're looking for. It has the essential tools, and anyone can learn to use it easily.
About Filmora
Filmora is a line of video creation and editing applications developed by Wondershare. Filmora includes products for a range of users from beginner to intermediate. Common features of Filmora include a timeline, preview window, and effects library, navigated and controlled using a drag-and-drop interface.